competences
Competences
Competence needs experience. We provide more than 20 years of experience obtained from projects with individual and complex questions. Combined with curiosity and empathy we create an understanding for the users, their work environment and their operative processes. Thereby we solve challenges together. We transfer our knowledge in all functional, technical and organizational aspects concerning data analytics. We identify potentials and implement these with you. We develop analytical applications for operative and technical questions. Our know-how covers all sectors as well as the entire product life cycle towards operation.
Curiosity, Creativity and a lot of Success
development and formulation of a data- or BI-strategy

introduction Data Governance

redesign Data Warehouse architecture

creative enhancement of reporting-, analysis-, and planning applications

systematic identification of hidden optimization opportunities
Development of data-based Applications
data supply: we move data. Appropriate tools based on the project situations (focus: IBM Infosphere and Talend Data Integration)

data maintenance: we organize data. We draft Data Warehouses (dimensional, Data Vault) and implement these based on Oracle, DB2 or the SQL Server

data provision: we support insights. With the IBM Analytics Portfolio we create appealing and intelligent information landscapes
Supervision of Analytics-Installations
we take care of the entire architecture (hardware & software)

installation, configuration and maintenance of all used products for different architectures

operation of applications in different dimensions based on tested service processes
State-of-the-art Training with Practical Relevance
face-to-face and virtual trainings related to Business Intelligence and New Work

concept and facilitation in close alignment with customer

as needed Blended Learning concepts for a sustainable learning experience
competences
service-offer
Design/Data Thinking Workshop – structurally generating ideas
selecting an appropriate and relevant problem from your company

application of Design Thinking in terms of expert dialogs and workshops

as a result, you will receive a multitude of innovative and prioritized ideas – containing the option to launch the iterative development of prototypes

examples: reorganization of the corporate planning, optimization, reporting, process improvements, preventive maintenance
Rapid Prototyping – rapidly generating tangible results
identifying and defining/ breaking down the problem (preferably in combination with a Design Thinking workshop)

development of a prototype and successive progress through feedback and application

finalization of the prototype as a condition for further decisions

example: experience BI- generating one's own BI-solution as a base for an evolutional BI introduction
BI-Solutions – permanently benefitting from insights
businessNavi: Our BI-solution based on IBM Analytics Portfolio. Module-based and the result of long lasting project experience

individual BI-solutions: BI-architecture exactly corresponding to your requirements with the IBM Analytics Portfolio or the tools of your choice
Virtual 3D Trainings – building competencies in a flexible and location-independent way
concept for interactive workshop formats in virtual environment related to BI and New Work

facilitation of workshops in 3D environment, e.g. on AULA platform

train-the-trainer

playful, collaborative learning experience

as needed integration in blended learning formats => combination with face to face trainings and other learning formats

examples: introduction to agile techniques & methods, Design Thinking
service-offer
accelerate
Accelerate – your partner for rapid process implementation
The mental warehouse for the foundation of Accelerate in 1999 has been transferred by our management through the sustained experiences obtained from groups and medium sized companies in fields such as finance/controlling and marketing/sales. Our treasure trove of experience fathoms on foundation- and restructuring phases we have embossed predominantly.
We have put deep consideration into our company's name: Reaching measurable results has always been our utmost concern. Every vision, every strategy subsists on achievements being accomplished step by step. That is how we create utility for our customers.
Customer orientation, value orientation and turnover orientation are the corner stone of our work.
Over the years, information technology has acquired importance for the implementation of concepts regarding the control of companies. That is what led to the foundation of Accelerate IT Consulting in Berlin in 2005. It is characterised by a transformation of IT-technical skills into the realization and the support of applications.
accelerate
references
»Our goal was the delivery of contract accordant, valid reports to the federal office of freight traffic and founding an efficient safeguard liquidity. Accelerate has been accompanying us for many years with respect to the achievement of these goals and has supported us extraordinarily.«
Hanns-Karsten Kirchmann | CEO | Toll Collect GmbH
»Noticing the necessary tools to improve liquidity and margin on a short-term basis, improving processes with a good information management. That's what we could accomplish.«
Ulrich Flatken | CEO | MECANINDUS VOGELSANG Gruppe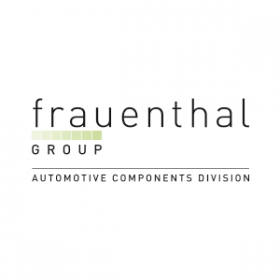 »Our vision to recognize the overall consequences of price and volume changes now becomes reality«
Tadej Strahovnik | Director Sales & Marketing | Frauenthal Automotive Sales GmbH
»Together with Accelerate, we were able to establish an extremely effective information system for the support of our operative decisions.«
Matthis Goebel | CEO | Kirchhoff GmbH & Co. KG
»The German ›Funkturm‹ finally has access to a complete web-based controlling system for all its locations.«
Andreas Boy | CEO | DFMG Deutsche Funkturm GmbH
references
Commercial vehicle industry
Sales / introduction key account management; afterwards, installation sales reporting and sales planning.
Mobile service provider
Development of a pilot system in order to calculate the customer lifetime value as a controlling tool for customer loyalty measurements.
Energy provider
Establishment of a price model for private customers.
Metalworking and forming technology
Expansion of the performance management: inventory assessment, sales reporting, liquidity control.
Dispatch company
Development and operation of a reporting- and analysis system for dispatch and warehouse.
TK-group
Foundation of controlling systems for company controlling purposes, for group reporting, and as a fundament for company valuation.
Road charge system operator
Conception and installation of a DWH for the reporting, for analysis and the control of business processes.
Sanitary installation company
Installation and operation of a controlling system, company planning and refinancing.
Financial service provider
Measure catalogue for enhancing performance and modelling of an existing information system.
career-start
Career
Moving something, introducing own ideas, incurring responsibility. Do these elements characterize your occupational expectations? If that is the case, we are just right for you!
Accelerate offers an attractive atmosphere for the occupational and personal development of career starters and career veterans: interesting and challenging projects, freedom of action, flat hierarchies and a reimbursement with individual and company-specific success components.
We would like to learn from and with each other, develop potentials and create both time and space. At the same time, we expect all employees to take responsibility for their development. Yearly goal defining conversations are utilized to agree on development goals and measures which are checked biannually.
career-start